What Are Your Domain Name Needs? NameWay® Can Help!
On the world wide web NameWay® knows that a brandable domain is essential to a successful business. It's one thing to grab a viewers interest, it's quite another to keep them intrigued. A domain name needs to do all this in a short, concise moment of 3 seconds or less. Your Name, Your Brand needs to explode off the page and create a lasting impression so your viewers and potential customers come back and keep coming back. Being bookmarked is a very good thing.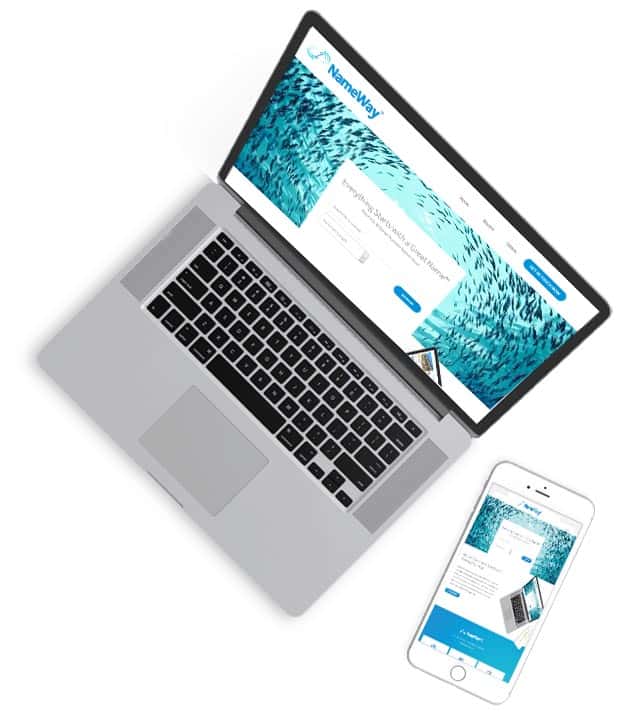 Why NameWay®?
Can you catch someone's interest with just a Domain Name?
We think so. We know so.
Who We Are
I know what you're thinking. Why NameWay®? Why us when you have so many other choices out there? Because NameWay® Is Your Marketplace for the most Brandable Domain Names.
What's the Benefit?
We've cranked the gears, or "kicked in the tires" as our president likes to say so you are getting a quality name, that has been researched and developed with a buyer in mind.
What We Offer
NameWay® represents premium domains with the majority in the coveted dot-com space. NameWay® takes a multi-faceted approach to domain name brokerage.
What's in a domain name anyway?
Your Passions, Dreams, Hopes, Your Future…YOUR Brand.
At NameWay® we know this, live this and will help you achieve this…We aren't just a website with a ton of fantastic brandable dot-com domains… We're living, breathing people, who want you to get the name you want to start your venture out right. Let NameWay®, let us, move you forward towards your Dream.
"We can assist in domain valuations for our client prior to acquisition or sale of a domain!"
– NameWay® Team